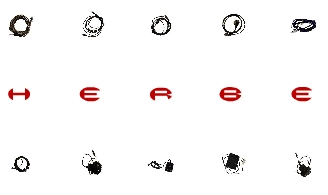 always the sampling whizz herbert for his new album scale has sampled 723 objects, among them "coffins, petrol pumps, meteorites, an RAF tornado bomber and somebody being sick outside a banquet for a notorious london arms fair". apparently. lol.
the music sounds innovative as ever, the only thing that scares me is the "free mp3" thingie. it says you get a free mp3 if you send an ecard to 3 friends. however it does not specify what happens with the the emails that get collected in such a way.
so i was scared and i, some guy named "true" living on Dangerislands in NZ, sent emails to my spam collector emails, of which i got a few new ones, wircklich[at]nurfuerspam[dot]de (mit schreibfehler wars noch frei), 100pro[at]nurfuerspam[dot]de and wuerstchen[at]vorsicht-scharf[dot]de hah, but only funny in german i'm afraid.
but anyway. i got my free mp3, and i am happy as a sausage.