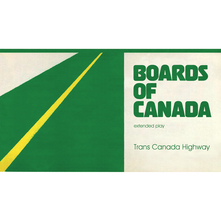 ffs. boc release a new ep and nobody tells me about it? just in case nobody told you about it either, well, here it is. it comes with some desktop art. and such. more than ever i demand, we need RSS feeds for such things. we really do.
i also noticed for the first time that bleep now offers all their releases in FLAC, which is: "an archive format (much smaller than WAV or AIFF), that can be decoded into any format you wish at any quality you wish. Use them to run off Mp3s, WMA files, whatever – as if you had the CD itself. FLACS can be played back as they are in Windows Media and winamp (with a plugin), and on all other players once they are decoded to mp3 or similar. Decoding is simple and straightforward – see the links to resources below. FLACs are also supported natively by popular DJ software like Ableton's Live5 and NI's Traktor 3."
works for me m8s. warp = as always the leaders of the pack.
but now please excuse me, i'll be under the headphones for the next 27.9 minutes. shivering. exstatic. frolicking. melting. maybe even quenching a tear. or two. cu l8r. the 37 emails my client sent me over the wknd can [insert rude expression here] for now.