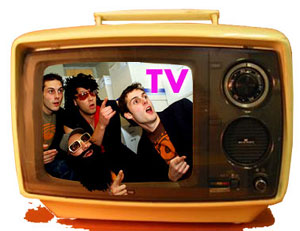 LIVE ON TV – Das Finale von MobileAct "Battle of Bands"

Montag 11.12.2006 20:15 Sat1 (Schweiz)

In einer 75 minütigen Live-Show treten Da Sign & The Opposite gegen Container 6 an, um einen Plattendeal und den Auftritt im Hallenstadion Zürich, als Vorgruppe von Christina Aguilera und Jan Delay, zu gewinnen.

Schalte um 20:15 die TV-Box auf Sat1 ein und geniesse die Show mit Getränk und Snack.

VOTE FOR DA SIGN & The OPPOSITE (Es kann auch von zu Hause abgestimmt werden!) Thank Youu!
also available, streching with smatman epo_sode 3