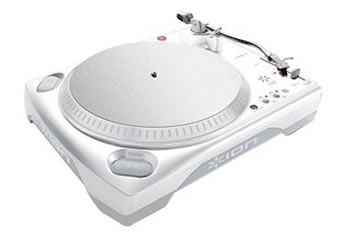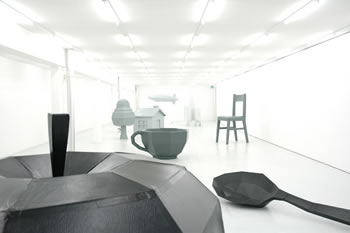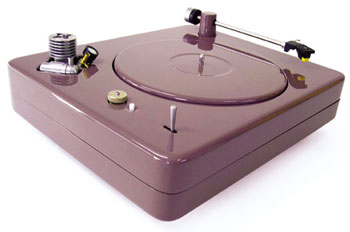 edit – related news:
turntable casio flickr | youtube [via boingboing]
in the arm of the turntable there are 3 photo cells (light sensors) that are wired into the circuitry of the casio. the record on the player has three red leds mounted on it… when the leds pass under the photo cells, it causes a glitch in the keyboard, making some stange noises.
Compact/box, by Bernhard Moosbauer and Oliver B. Rubli, is an installation of turntable sculptures playing records that brings electronic music samples back into the analog world, says be:side who sent me the link to the work. Each of the specially produced 12inch vinyl records have up to 100 endless grooves and each groove contains an endless 1.8 sec. music loop at 133BPM.
[from wmmna]