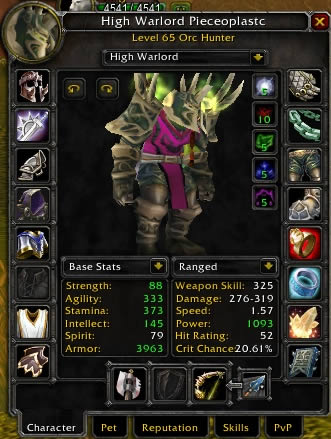 yesterday around noon i reached level 65, which ofc is not the half way point (because the levels get bigger to cross), but somehow still feels like it.
hold your horses, i am not bragging at all. others are already zapping around Shattrath on their flying mounts. i am just saying.
so there's another wow induces ausnahmezustand here … sorry guys. won't bother you much with it though, and thats a promise.