tv preacher jerry falwell died earlier this week and boingboing used strong words to condemn this man's legacy:
Bigoted religious phony Jerry Falwell went to hell today. Voices of American Sexuality collected some of the stupidest things he said while he was befouling the living world:
but check out the google ads boingboing had today. only online can such a huge discrepancy between editorial and advertising content coexist on the same page.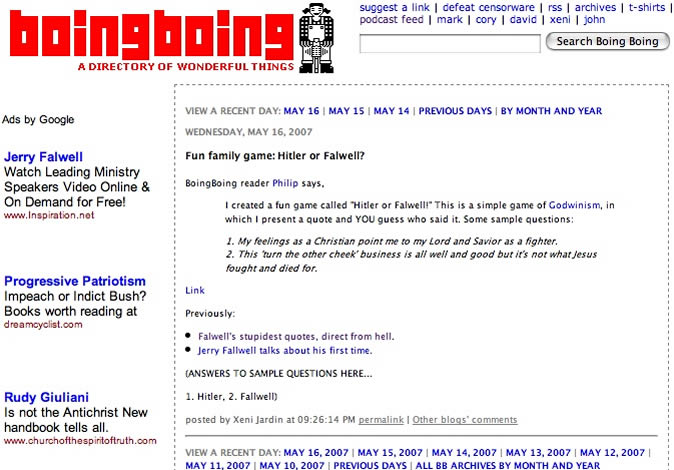 clck it bigger