almost forgot about this one, during our recent visit to venice this made us laugh so hard.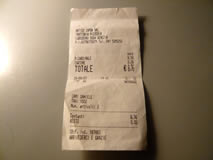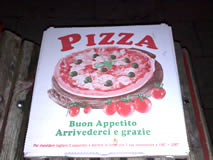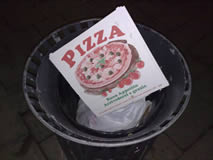 venice is a ripp off, we all know it is basically one huge tourist trap.
personally i even find it quite ugly and only go there because of the art biennale.
on our last visit, the second night, we decided to avoid the crappy restaurants and started looking for pizza take out. we found a place that was relatively cheap, € 8.50 for a pizza, that's not all bad, aye? but when we saw that they had charged us € 0.26 for the cardboard box, we just cracked up.