[update]best advice came from habi, as per usual 😉 he said, test-drive!
so true. and so hard to do. for a few of these bikes i would have to travel to the netherlands or denmark, i guess.
so i went ahead and bought an old postal bike for sfr 80.-, it needs some work.
but this will do while i look for another option: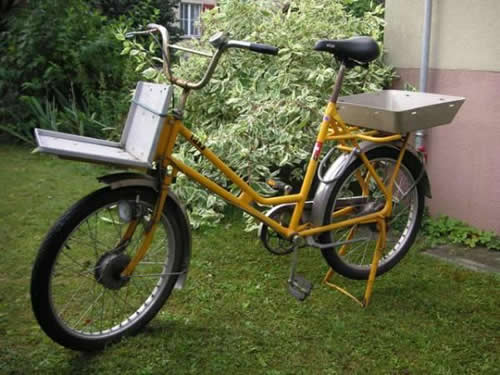 wait, how did this get posted here???
lol, i think i set up automatic posting on my posterous and it just started to work…
anyway, here's the tumblr post
last week i fell in love with this bike from trueunique:

my internet searches came up with the following options:

velorbis: short john (no price information yet, 3-speed, front and rear brake)

workcycles: fr8 (sfr 2225.-, 8 gear shimano )

pashley: courier (sFr. CHF 1680.-, 3-gear handbrakes)

t'mannetje: elefant (€ 995.-, 3 speed and coasterbrake, € 1295.-, nexus 8 speed and handbrakes)

visually i quite like the short john and the fr8, as far as best deal i think the courier is very interesting. the elefant may have front wheels that are too small.

hmmm….