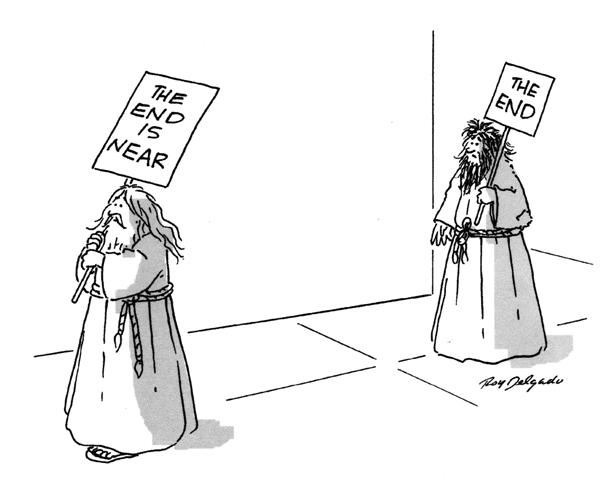 some dude did some calculations and figured out the world is going to end on may 21. 2011. yeh right, what a joke. but as usual a part of me just goes, what if he is right? hmmm
what if we all just planned to have the hugest party/orgy/celebration/feast that day?
i mean i already know i won't be part of the rapture, since i believe in the flying spaghetti monster … at best. in my most optimistic moments that is…
i mean all out party. party like there is no tomorrow.
best food, best drugs, best drinks, best sweets, best everything.
whatever rocks your boat.
times 23'000.
could be fun, no? and then if we wake up on the 22. even if we are not in hell, we'll know how it feels at least…