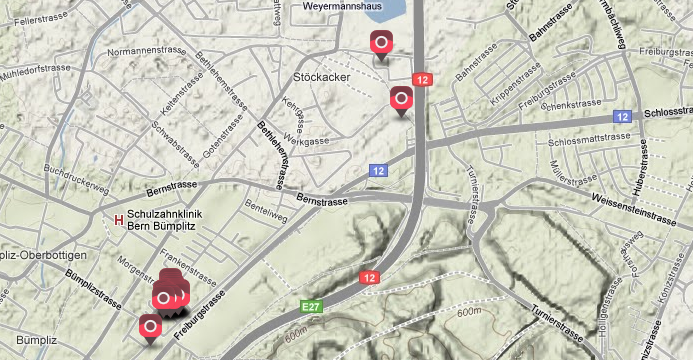 insta-earth pulls in instagram photos and google maps to create a very cool, interactive map. i especially enjoy the near me feature.
this is a little silly for me to use, because without an iPhone, i have to upload my instagram photos using my iPad.
so they are all clustered where i and my iPad live…
but it's still a nice tool.
give it a spin here: insta-earth