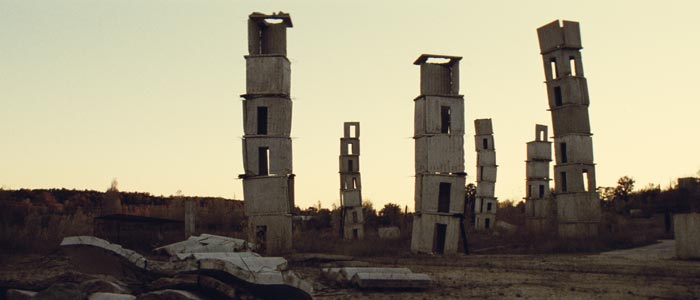 Tomorrow we are off for a little adventure. We will try to visit Anselm Kiefer's old Studio near Barjac, France. He lived there from 1993 to, I believe, 2008. During that time he transformed the huge (35 ha.) terrain, what used to be a silk factory (filature de soie), he built tunnels and structures, even an artificial lake, the whole thing was meant to transform into a living and decaying installation. There were talks with the Guggenheim to take the place as an open air museum of sorts
We have been talking about visiting this place for some years now. Kiefer is my absolute favorite artist and my wife quite likes him as well. Now it finally fits, because we also want to check out the Biennale in Lyon.
What struck us when we researched this trip, was how difficult it was to get any real information, it felt like a buried story. No website had the visiting hours, visiting conditions or any other facts at all. The location was nowhere to be found. We even mailed the office de tourism in Barjac, no answer.
We did find a few websites relaying the story of why Kiefer left Barjac in 2008. It appears he was not very popular among the locals, the rich german artist speeding past in his various sports cars. Especially the local hunters had a bone to pick with him, because of issues with hunting on his terrain. At some point there was a theft, some lead based art work was stolen, not to resell them as art, which would have been worth millions, but to break them apart. Quite destructive. In a huff Kiefer left the place and moved most of the art work to his new temporary studio near paris, many many containers of this.
Guggenheim is no longer interested. What is supposed to happen with the studio now? In an Interview Kiefer recently said, that he donated the whole thing to the French state. It is not decided what will happen.
Meanwhile we still had no clue where in Barjac his fabled ex-studio was located. So we started to search Google Maps, comparing the maps with the photos and videos we had found. There was one area that looked suspicious, just northeast of Barjac. Kiefer had named his studio "La Ribaute", the road near here is called Ribotte. Hmmm. We looked and looked for clues. We could not pin it down 100%.
Finally my wife found a geo located photo on panoramio, exactly in the area we thought it was. Bingo.
So off we go tomorrow. Hunting down Kiefer.
No clue what we will find.
Will it be accessible?
Will there be guards?
Can we take pictures? Ha.
I will update this post after our trip, with all the information, photos, videos we can find. TBC
#####
some links:
There is a documentary coming out about Kiefer and his last days in this studio, by Sophie Fiennes. Looks amazing. Over Your Cities Grass Will Grow
Over Your Cities Grass Will Grow – Trailer
Lieu privé / lieu public – espace intime / espace politique : L'atelier selon Anselm Kiefer – Anne Chalard-Fillaudeau – in French, some interesting reflections on Kiefer's process in Barjac
ANSELM KIEFER chassé par les chasseurs – a blog post about the theft and why kiefer left, in french
L'atelier d'Anselm Kiefer cambriolé – le figaro article on the theft, in french
wikipedia mentions Kiefer used to live there, but no further info here: Barjac, Gard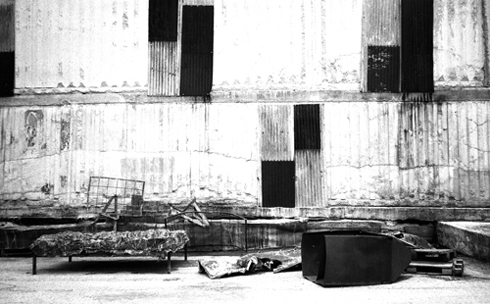 more pretty awesome photos where that came from ;p
quick update: we did find the place. it was surrounded by a barbed wire fence, quite an impressive feat to build a fence surrounding the huge area, and guarded by "evil dogs", chiens mechantes. it said the fence was electric, but it wasn't, we tested it. we decided not to climb inside, it didn't give the impression that this was tolerated, felt too hostile. we still got some great views and impressions of some of the art work, more photos and videos will follow…
the region is fantastic. we also saw some of the famed hunters, that Kiefer supposedly was in conflict with, chasing "sangliers", wild boars.
Update after the trip:
We did find the place exactly where we thought it would be. 44° 19′ 31.82″ N 4° 21′ 57.11″ E Just to the north-east of Barjac. The region (Cevennes) was a discovery for us, it is amazingly beautiful, but also quite conservative, not to say hick. The studio is surrounded by a fence with warning signs all around claiming that the fence is electric (not true) and that there are chiens mechants = aggressive dogs (not sure if that one is true). In one corner of the property lives a caretaker with 2 or 3 barking dogs. The fence and everything around it did signal that it's not tolerated to climb over the fence to have a look around. We also could not speak to anyone to get permission for a visit. So we stayed outside and walked around the fence. It was a little disappointing. But sure, what else can you expect…
We did get some pretty awesome views of the 7 Heavenly Palaces and a nice feel for the general layout of the place and some of its architecture.
It is a bloody shame that this place is locked to the public, and I truly hope that they decide soon what to do with it. This could be a fantastic walkable park/museum, enough of the art is still there, there's a lake and very nice buildings. A huge rusty pipe connects two buildings and from what i read you can walk inside this to pass from one building to the next. But time has its toll on the art, some of it is falling apart and getting overgrown. From what i read Kiefer himself has given up on the place and handed it over to the "French state", whatever that means. So get on it. We want to visit the inside before everything has fallen apart.
I am now looking forward to watching Sophie Fiennes Documentary Over Your Cities Grass Will Grow.
When we drove off we saw a few guys hanging about with their guns. So these were the famous hunters that Kiefer had his conflicts with? We spoke with one of them and I filmed the conversation. I will try to upload it to YouTube later… They are hunting sangliers, which I believe translates as wild boars. Pretty funny stuff.
Here are some of my photos:
Hunting Down Kiefer in Barjac 2011 on Flickr
Here are two videos from this Experience:
Updated 2015: