[weekly linkdump, somewhat edited from my diigo]
Yes, the picture of the Syrian child is heartbreaking. But keep in mind: It happens every day. pic.twitter.com/0vlxk2mNKI

— Fabian Eberhard (@FabianEberhard) August 18, 2016
#ifyouonlyreadone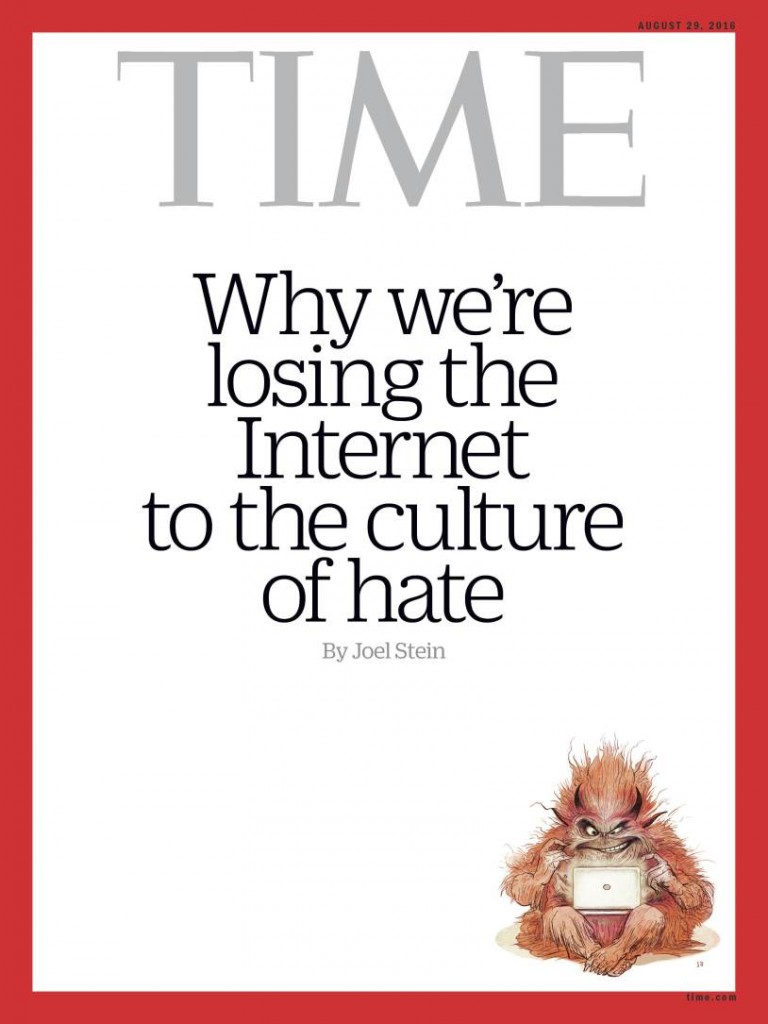 How Trolls Are Ruining the Internet – "They're turning the web into a cesspool of aggression and violence. What watching them is doing to the rest of us may be even worse"
#watch and

The Emperor Has No Balls – The making of.

men in chairs – Pearshaped men screaming on chairs.

James Jean Time-lapse – "Time-lapse of a risqué campaign by conceived by TBWA/Paris for AIDES."

Infinite Alex Jones – "Alex Jones shouting "NEVER!"
#learn
Meeting the Free Speech Crusaders Who Want to End Political Correctness – "I've been busy getting really famous and successful." Later he remarked that "you'll never have my looks or my hair, or my wardrobe, but I can give you tactics and strategies."
Bees Are Dying – "It has come to our attention—and it is an alarming piece of news, to be sure—that it may be that bees are experiencing an alarming rate of attrition, and that it is happening all over the world, though that is not yet confirmed, but it is certainly very alarming indeed"
Amy Schumer faces backlash for response to writer's rape comments – "Liz Arcury, a writer and comedian, said Schumer blocked her after she tweeted at her calling Metzger "anti-woman and anti-feminism" and requesting that she fire him."
Stranger Things Type Generator – Generates Stranger Things Logos.
Reddit Refuses to Disclose Alleged Music Leaker's IP Address – "Reddit is refusing to hand over the personal details of one of its users to Atlantic Records. The user is accused of obtaining a copy of a single by band Twenty One Pilots ahead of its commercial release and posting a link on the site. But Reddit says the record label is on a "fishing expedition" and it won't comply."
Ed Snowden Explains Why Hackers Published NSA's Hacking Tools – "TL;DR: This leak looks like a somebody sending a message that an escalation in the attribution game could get messy fast."
Jacob Appelbaum: What Has This Man Done? – File under: rape apology. "The American internet icon Jacob Appelbaum has been accused of sexually abusing female activists in Berlin. The episode has revealed deep cracks in the hacker community."
Haufenweise Fake-PGP-Schlüssel im Umlauf – "Unbekannte haben gefälschte PGP-Schlüssel auf öffentliche Key-Server hochgeladen. Darunter waren auch Fake-Keys des Linux-Entwicklers Linus Torvalds und der c't Kryptokampagne."
[diigo.com/user/pieceoplastic or subscribe to this RSS feed – with all the typos]