500 km – Meine Aare Schwimmsaison 2016
Ach 2015 Letztes Jahr bin ich 323.1 km in der Aare geschwommen. Mein Challenge war es gewesen, die Luftliniendistanz von Bern bis an's Mittelmeer in der Aare zu schwimmen. Es […]
Urban Agriculture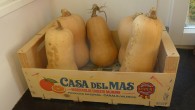 Ahh, ze mighty Butternut. So easy to grow, and so much fun to grow as well. The chaotic, anarchic plants, one of the truly unruly ones, will be taking over […]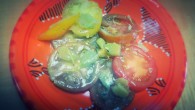 The tomato is the undisputed queen in our garden. We love tomatoes with a passion, they get spoiled and pampered like no other vegetable that we grow – as they […]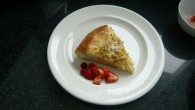 The Romandie is the French part of Switzerland. They do everything better than we Swissgermans, but we especially love their deserts: Gâteau du Vully This recipe is a combination of […]
Recent Comments

Rachel: Hi Really interesting hearing about...
Jay: OR, line 4: "oh how the big ones...
Jay: Nobody likes me, everybody hates me...
Deborah Bushinski: Thanks for all the info. We...
Jan Zuppinger: Hey there Lesley. Hope you can...
Lesley Addison: Like you and many others we...
Hayden: Hi Jan You seem to have already done...